Certified HoopFlow Hoopdance Trainer
Yeah – i did it! Since the end of July I am a certified HoopFlow Hoopdance trainer. What a happy moment when I was able to hold the certificate in my hands after three months of training.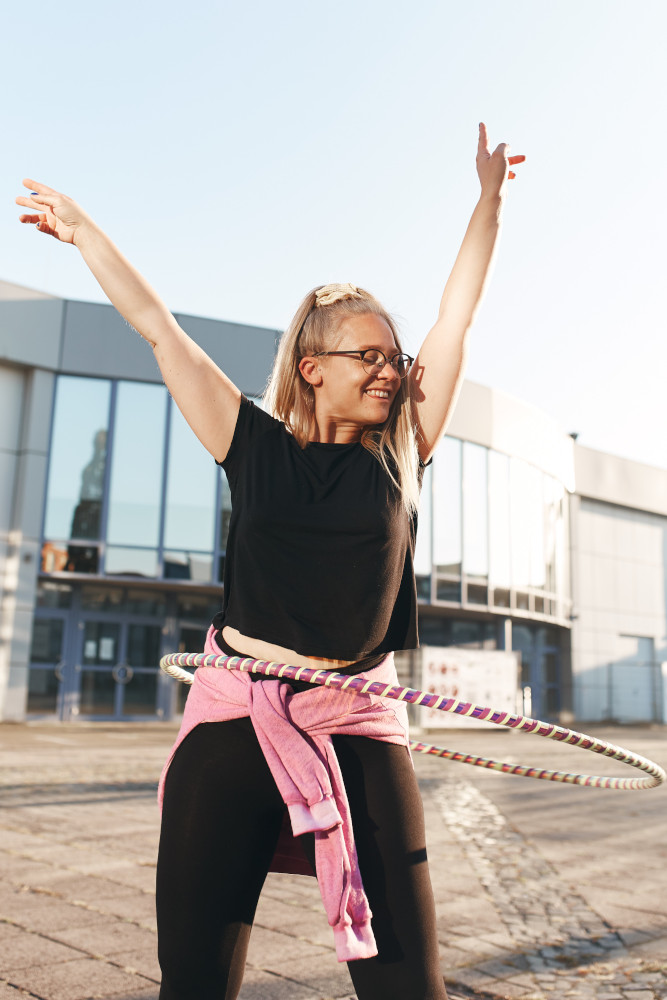 A few days ago I had the honor to be interviewed by the lovely Isabella from HoopFlow as a graduate of the first online edition of the HoopFlow Trainer Training. My first interview! Pretty exciting. We talked about coach training, starting Lucky Hoops, and what I'm up to now. I also got to share three tips with future hula hoop business founders. You can find the article on the HoopFlow blog.
I am super happy that I had the opportunity to participate in the HoopFlow trainer training to be able to teach hoopdance in the future. The fact that this was a German-language training course is really not a matter of course in our niche industry. At least I know otherwise only English-language offers. Above all, Isabella's many years of experience and the exchange with my colleagues from training gave me an immense amount of support in founding Lucky Hoops. Somehow we were all in the same boat. Even though each had her own plans and associated construction sites that had to be mastered.
What I particularly liked about the training was that everyone was really picked up where they were. The concept of the training is designed by Isabella so that everyone can use it in their own unique way. This gave everyone the chance to take away the knowledge that was particularly helpful for their project. The practical part of the training in particular helped me a lot in preparing my first workshops.
Thank you, dear Isabella, for the great interview! If you want to learn more about the HoopFlow trainer training, my founding story and how I actually got into hula hooping, you are invited to watch the interview: