A rainy but very special hoopjam
In any case, a day that we all will not forget so quickly!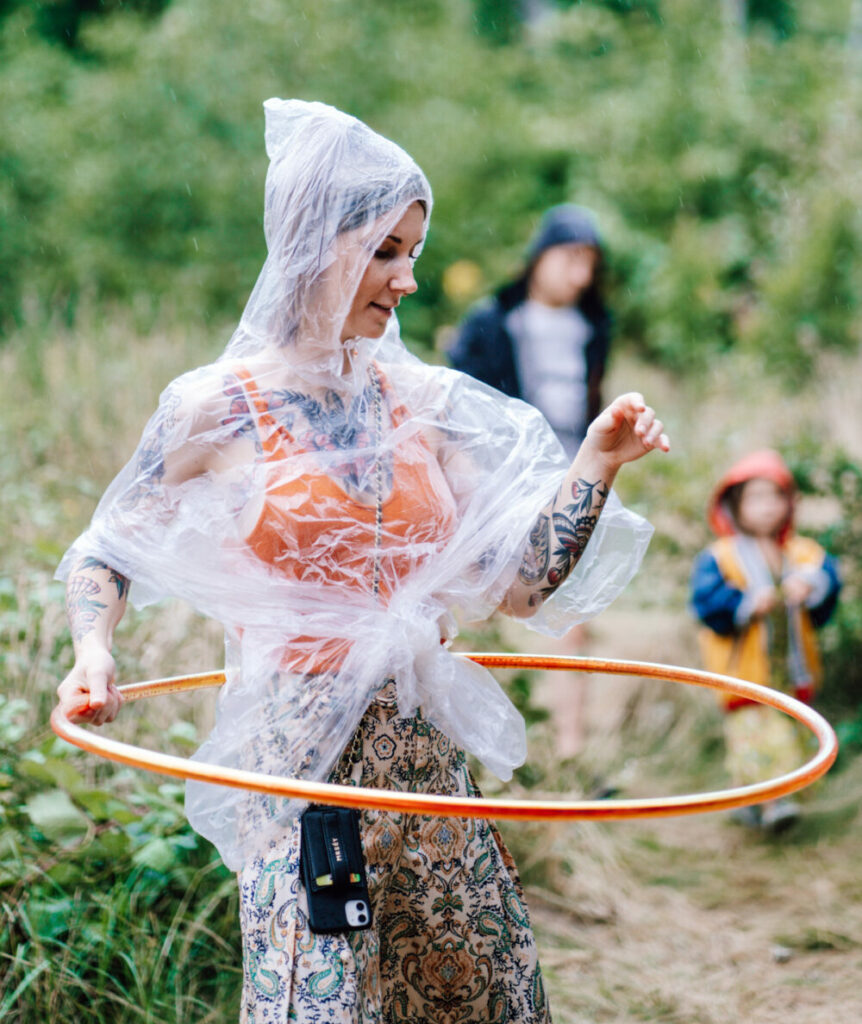 On the last weekend in July it was time again! Together with Anna from Hoopsala I had the pleasure to organize the Hoop Jam in Münster, a meeting for hoop dance enthusiasts.
This Hoop Jam was something very special! Not only that we got musical support from Münster's dub legend, the Rootsplaque Soundsystem, but also because a large troop of hula hoop enthusiasts traveled from all corners of Germany. We were quite overwhelmed by the rush. That so many took on such a long journey to spend a day hooping together was a really great experience! Although Hula Hoop is currently really trendy, but especially Hoop Dance is still far from being as widespread as the well-known Hula Hoop Fitness. For some, it is therefore difficult to find like-minded people in the area. All the nicer when there is the possibility through Hula Hoop meetings to exchange ideas and to pursue the hobby together.
Unfortunately, the weather was not on our side all day. Towards afternoon it started to rain. But that couldn't spoil our mood and so we just made the best of it! True to the motto "There is no bad weather, only the wrong clothes". Luckily there was a rain shelter under which we could make ourselves comfortable and so we had the opportunity to chat a lot and exchange ideas. Many of us already knew each other from social media, but saw each other for the first time that day.
With delicious food and good music it was wonderful to stay. A big thanks goes to Rootsplaque Soundsystem for the hospitality and of course for the great music!
Another highlight was the visit of the charming photographer Ines Nienhaus who captured this wonderful day photographically (pictures in the article by Ines Nienhaus). Thank you very much for this!
Around 21:00 a really exciting and beautiful day came to an end! Even though we're all connected through social media, I'm already looking forward to seeing you again!